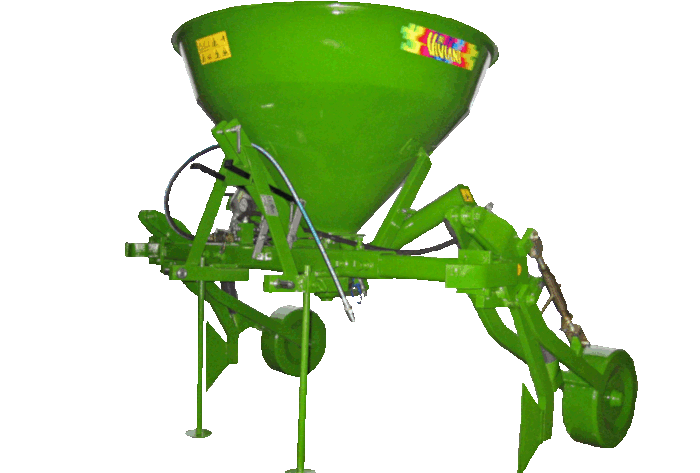 FERTILIZER DISTRIBUTORS

Suitable for inter-row fertilization of vineyards, olive groves, orchards, vegetables in general with a reduction in waste and environmental impact.

The standard version has 2 burier tines mounted on an adjustable frame in width from a minimum of 140 cm to maximum of cm. 220 (for special needs, made versions with different widths).

The tines directly bury the fertilizer in position and to the desired depth.

The working depth is controlled by 2 wheels (adjusted by means of 2 tensioners).

The same wheels, which follow the tines, compact and restore the soil to the original conditions, making this tool also suitable for cultivation in which the grassing technique is applied.

The fertilizer distribution is regulated by means of two independent guillotine closures, with the possibility of excluding one of the two falls.

The quantity of fertilizer distributed can vary from 80 to 100 Kg./Ha at 1500-1800 Kg./Ha depending on the adjustment of the guillotine closures and the forward speed.

The movement is transmitted to the feed augers using a torque limiter with preloaded springs, preventing breakage in the event of an obstructed distribution or presence of foreign bodies in the fertilizer.


Versions:

DFCID2
Tines with hydropneumatic safety.
Variable frame width.

DFCFD2
Fixed tines.
Variable frame width.

Optional accessories.
Additional belt to increase the capacity by 200 liters.
TECHNICAL DATA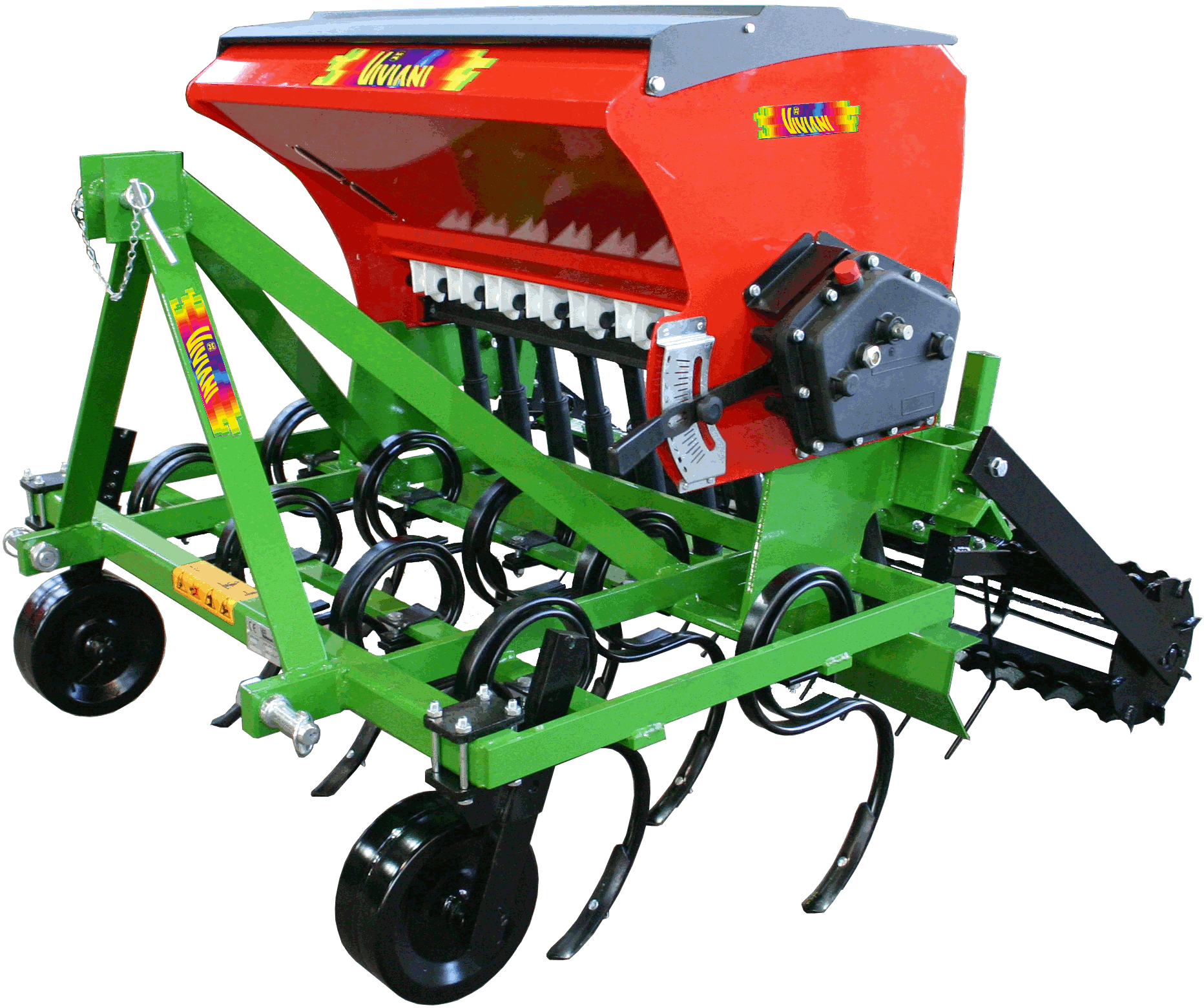 SEED DRILLS "VARIANT"

Universal vineyard seeder, designed to sow grass mixtures.

Ideal for covering the soil with a living plant cover to produce biomass in order to provide fertility elements by acting on the physical, chemical and biological characteristics of the soil.

Designed for a homogeneous distribution of mixtures of seeds of different volumes and specific weights, obtaining:

1) Regularity of the flow of the mixture (quantity of seeds per unit of time ).
2) Precision of the mixture distribution (quantity of seeds per unit area).

Standard configuration

Three point hitch.

Optional accessories.
Pair of depth adjustment wheels.
Seeder details.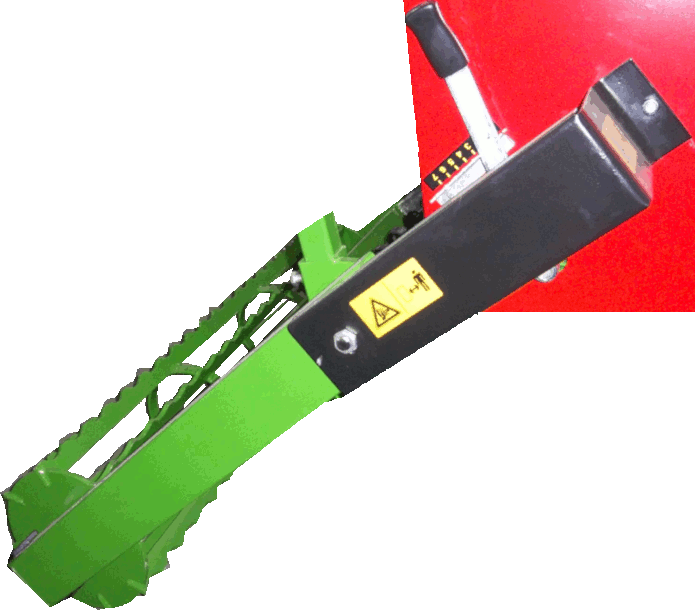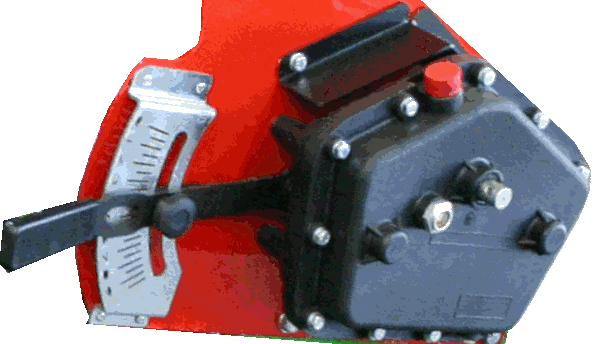 TECHNICAL DATA
TO TOP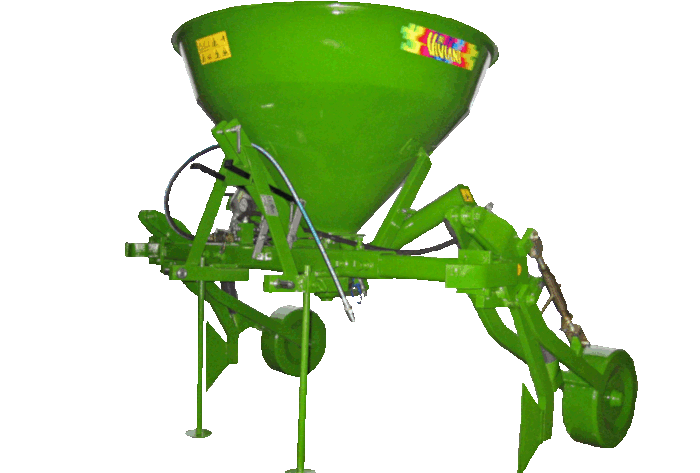 CID SERIES 2 rows

| CODE | DESCRIPTION | WEIGHT Kg |
| --- | --- | --- |
| DFCID2 | Two-Tines fertilizer distributor with hydropneumatic safety device | 340 |
| DFCFD2 | Fertilizer distributor with two fixed tines | 290 |
TO TOP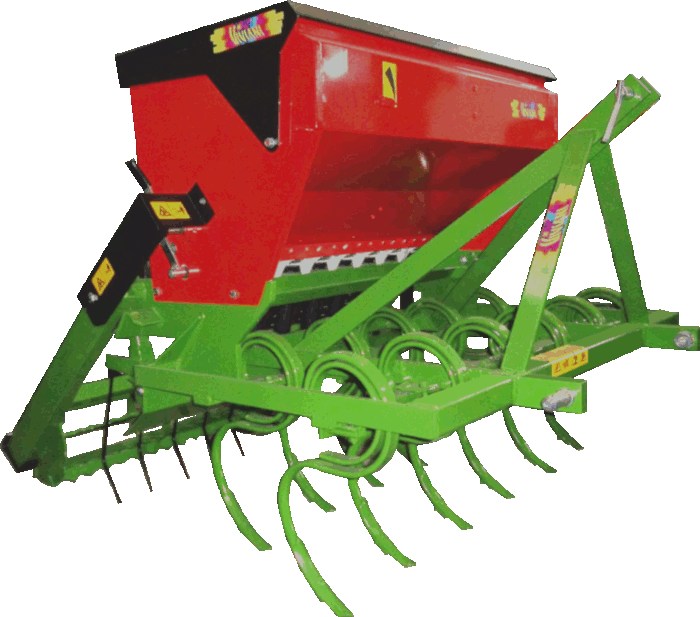 SEED DRILLS "VARIANT"
CODE
DESCRIPTION
N° DISTRIBUTION CHANNELS
HOPPER lt
|↔|
TOTAL DIMENSION mt
|↔|
WORKING WIDTH mt
WEIGHT Kg
SV09
Variant 9
9
156
1,48
1,30
340
SV11
Variant 11
11
192
1,78
1,60
350
©2020 Mipe Viviani srl - Strada Prov.le Colligiana 12 - 53035 Monteriggioni
Tel. +39 0577 304069 Fax +39 0577 304070

Legal Policy | Disclaimer |